The Cuneiform Documents in the Babylon Collection of the Istanbul Archaeological Museums (Eski Şark Eserleri Müzesi)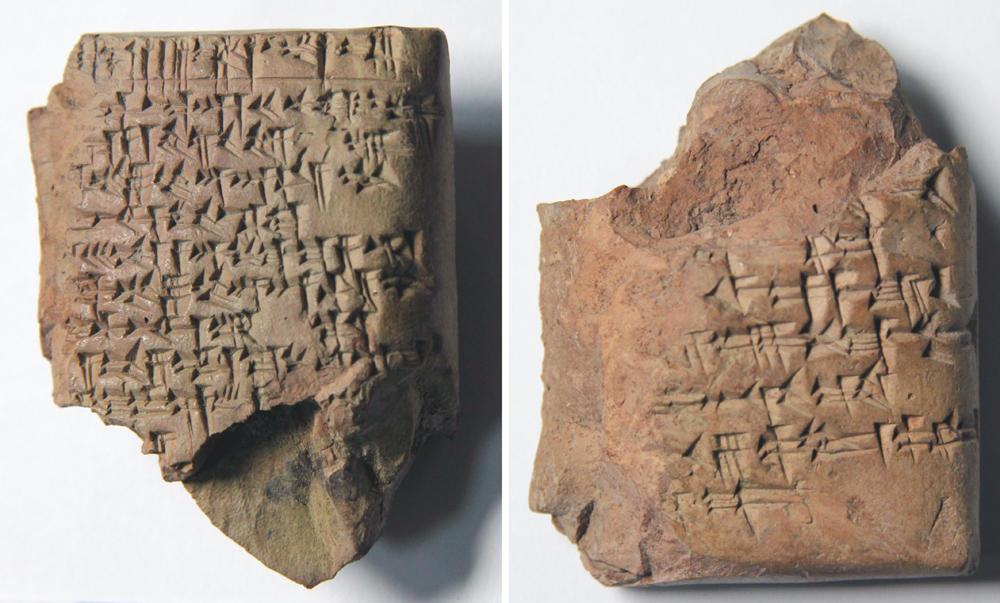 Funded by the Deutsche Forschungsgemeinschaft 2020
(https://gepris.dfg.de/gepris/projekt/438042051)
The Babylon (B) collection of the Istanbul Archaeological Museums represents only a small fraction of the cuneiform material from Babylon. Nevertheless, the collection comprises more than 200 cuneiform manuscripts, dating to the Old, Middle and Neo-/Late Babylonian periods, and ca. 40 cuneiform records from Assyria that were mistakenly assigned a B number. In addition, the museum has a handful of cuneiform documents from Babylon with EŞEM numbers, and approximately 90 stamped bricks. Some of the cuneiform documents are small fragments; others are large pieces, some of them parts of prisms or cylinders bearing royal inscriptions. To date, only a small number of these have been published. But this situation is about to change.
In 2017, Andreas Schachner (Deutsches Archäologisches Institut, Istanbul) received permission from the Turkish authorities to publish all the Babylon finds at the Archaeological Museums of Istanbul, including the cuneiform documents in the Babylon (B) Collection and the inscribed bricks from Babylon. During a research stay in 2018, Nils P. Heeßel (Marburg University) and Daniel Schwemer (Würzburg University) prepared a catalogue and comprehensive photographic documentation of the cuneiform tablets; Andreas Schachner catalogued and photographed the inscribed bricks. At last, it is possible to edit these finds properly, many of them for the first time.
The DFG project "The Cuneiform Texts in the Babylon Collection of the Istanbul Archaeological Museums (Eski Şark Eserleri Müzesi)", directed by Heeßel and Schwemer at their respective universities, aims to publish these cuneiform records, both in book form and as digital editions online (open access). With the support of Greta Van Buylaere, Schwemer and Heeßel will prepare cuneiform copies based on the photos of the clay tablets. These copies will be checked with the original tablets in the Archaeological Museums of Istanbul during research visits to Turkey. The photos also form the basis of the tablets' comprehensive, critical and annotated editions, which will be prepared by Van Buylaere. She will also publish a new assessment of the bricks and their inscriptions in a contribution to Schachner's volume on the archaeological finds in Istanbul.
A digital version of the corpus will complement the paper edition. On CunIsto (Cuneiform Manuscripts in Istanbul online), which will be prepared by Van Buylaere, the Babylon texts are presented in transliteration and translation, and, in the case of composite texts, with online scores. The online corpus will not only make the texts available to scholars everywhere in the world including the Middle East but will also provide advanced search possibilities both within the transliterated texts and within the translations.
The editorial work on the cuneiform records from Babylon at the Archaeological Museums of Istanbul is linked to and will feed into other relevant projects, especially those concerned with the much larger Babylon collection at the Vorderasiatisches Museum in Berlin. The editions of the royal inscriptions will be integrated in RIBo (Royal Inscriptions of Babylonia online; http://oracc.org/ribo/corpus).